Water and air are the two essential and precious gifts of Mother Nature to the humans. All the living species depend on these two natural offerings and it is up to the humans to make optimal efforts to conserve both of these elements before their purity deteriorates to the extreme level that they are not healthy anymore for consumption.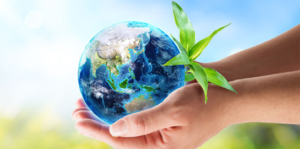 The quality of water is highly critical for the current health of the planet and it is the bitter truth that the water that people are consuming nowadays, has high levels of microbial contaminants that cause serious health hazards such as malnourishment, sickness, bone diseases, and other serious health problems. The Genesis water technologies are beneficial in various ways and help in purifying water and make it safe for usage.
What is the need for Regular Monitoring?
Water quality monitoring involves combined activities of evaluation biological, physical, and chemical traits of water to the environmental conditions, human health and other designated purpose of water. When you approach a restoration and water technology specialist, you will be left awestruck of the precision with which they work.
To make the best of the situation, time is the essence. The companies use the very advanced technologies like vacuum aeration for BOD oxidation, etc to purify contaminated water in the agricultural areas, and for the larger factories as well.
The Advantages of the Water Treatment Technologies
The genesis water technologies provide detailed report on what is wrong, and what needs to be done and why and how quickly it needs to be corrected. Instead of being just a step away of improving the damaged current situation, you can learn whether the installed equipments will last long or not.
This company will offer a long-term guarantee on its products as well as services that shows that they have complete faith in their ability as well as quality. It is going to be all natural for you to want someone who is licensed, experienced, insured, and an expert in the field of water treatment along with agriculture processing, and aquaculture water treatment.
The company is one of the largest and fastest developing water treatment companies that treat water for agricultural, aquaculture, home, corporate sector, as well as large industries and factory purposes for Zeoturb Medium for turbidity and ammonia reduction. With an increased level of awareness, it has become a lot easier to implement water resource management as well as monitoring initiatives on local platforms.