Water is the main component of life! Several industries in the market are also widely dependent on water resources! Several water resources have been taken for granted by the industrial sector. Apart from the many industries, the agricultural industry is tagged as water intensive industry.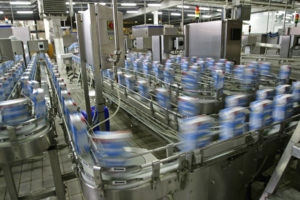 Agricultural industry requires contaminant free water for yielding healthy crops. The water supplied to the agricultural farms must be of impeccable quality for safety issues. Similarly the beverages/food industry must adapt upgraded technologies for dealing with such challenges.
Reports specify, these industries are the major contributors of worldwide industrial pollution releasing hazardous and polluted water back to the environment. Strict criteria have been set for the industries for discharging wastewaters. Thus, it has become essential for the industries to treat the wastewaters before dispensing it into the environment.
Come To The Right Place!
Genesis Water Technologies designs water treatment plants that ensure to treat the wastewater and make it usable! The water treatment plants are technically designed for Beverage/Liquor Water Reuse purposes. The treatment process is divided into different stages that ensure good water quality. It is essential to install wastewater treatment plants at the Beverage/Liquor industries for reaping out numbers of benefits!
Reduction Of Wastes
The wastewater treatment plants are responsible in refining the water by removing the massive amount of wastes from the water before releasing it into the environment. This amazingly reduces the health risks with the hiked environmental pollution.
Production Of Energy
The large amount of sludge collected during the treatment process comprise large amount of biodegradable material. This is treated with anaerobic process which produces methane. The methane gas produced during the process is used to generate electricity which ultimately is useful to power the wastewater treatment plant.
Production Of Fertilizers
The biodegradable materials in the wastewater can be turned into natural fertilizers that can be used in the agricultural sector and increase yielding crops. This decreases the utilization of chemical fertilizers.
Reusable Water
Once the wastewater is treated it produces reusable water that can be used for any other purposes at the industry or the farm lands or can be transported to residential area for multiple usages.
Safe And High Quality Food/Beverage Processing
The treated and refined water can be utilized for producing safe and high quality food and beverage products.
Specify your requirements to Genesis Water Technologies. It would design the water treatment plant for Beverage/Liquor Water Reuse! It designs sustainable water treatment plants for industries with personalized specifications!