When it comes about the water treatment in hotel industries, its effect is perceived moreover within the performance of the HVAC systems only. Whereas, it (water treatment) involves a significant effect on productivity, endurance of the devices, security aspect, and other management concerned accomplishment. Emphasizing on the following points an effective facility management, water reuse and treatment task can be accomplished.
Where should the facility management aim at?
A facility management task should aim at optimizing the HVAC systems, maintaining the interior and exteriors accomplishing, regulating the fuel consumption, usage of water, manpower handling, etc.
A timely and strategically executed hotel or facility management preserves water and energy for lesser effect on the environment, keeping things under the budget. At the same time, it also assures about health and safety aspects. Expensive assets can be safeguarded against corrosion, and the operating expenses can also be kept under control.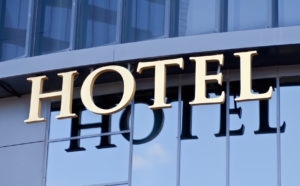 Desired standard:
Consistent hotel/facility management increases the time span of the assets like boilers, cooling towers, etc. While conducting water reuse, or water treatment, or cooling tower treatment, Genesis Water Technologies make sure that the process comply with desired regulations and make sure that the assets fit well with the LEED standards of the USGBC.  
Desired experience and output from the service provider
When it comes about air quality maintenance, the challenges vary from minimizing the air handler energy expenses to weak building conditions. Hence, it is important to make sure that the facility management survey is keeping the facility risk minimal, as well enhancing the interior air quality. It is important at the same time to make sure that the service provider is experienced enough. In other words, its technicians should possess adequate experience in concerned affairs. It needs to be resourced with high-end technicalities for a greater level efficacy.
Conduct special programs:
Keeping the contemporary scenarios in view, it has become crucial for the hotels or larger organizations to conduct explicit training programs for the managing staffs and the technicians through workshops, and technical trainings. In fact some facility management service providers are flexible to provide online study programs that can be helpful on a long-term basis.
Make the needful equipments ready:
While making risk management consultations, it is important to make sure that equal level of emphasis is being given to both water and air handling equipments. The organization must be readily available with needful arrangements against any kind of emergency.
Water reuse programs should be planned as per the need of the organization. Starting from grey water reuse, recycling the condensation of the air handlers, to boiler recycles, each task needs to be handled only through high-end equipments.