The Top COP27 Summit Takeaways (By Region of the World)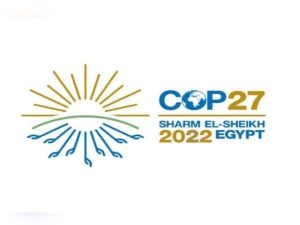 The U.N. Climate Conference (COP27) might be over, but it's time to see if leaders will act on the commitments they made at the event. Many agreements emerged from the two-week summit, with countries committing to creating loss and damage funds, holding institutions and businesses accountable, providing financial support for developing countries, and limiting warming to 1.5°C. But what precisely are some countries holding themselves accountable to accomplish? Here are some of the top COP27 initiative takeaways by region of the world.
COP27 Takeaways for the United States
The U.S. has multiple initiatives focusing on helping combat climate change. Some of the ambitious goals include the following:
1. Strengthen Resilience
The U.S. wants to increase its pledge to the Adaptation Fund to $100 million to enhance global climate resilience. The country also plans to offer $150 million to support the President's Emergency Plan for Adaptation and Resilience (PREPARE) initiatives in Africa.
2. Accelerate Action
The U.S. will start demanding major suppliers to develop emissions reduction goals that align with the Paris Agreement. Additionally, to continue taking global climate action, the U.S. plans to support Egypt's commitment to discontinue using GW generation by natural gas while implementing 10 GW of solar, wind energy and waste to energy. This effort will help reduce methane emissions and bolster the Global Methane Pledge.
3. Mobilize Investment
Mitigating the climate crisis requires a significant financial investment, so the U.S. plans to launch innovative and strategic initiatives to generate the necessary money. Some initiatives include investing to accumulate billions in private finance as well as deploying the Sustainable Banking Alliance to help developing countries access sustainable financial markets.
4. Engage Society
The U.S. has committed to empowering youth worldwide to lead the transition to clean energy and climate resilience. National leaders also want to develop new programs for all members of society—one example of a new initiative is the Indigenous Peoples Finance Access Facility.
COP27 Takeaways for Canada
Canada is taking more climate action by implementing various rules, regulations, and investments to reach its goal of decreasing emissions by 40 to 45 percent by 2030. The country still needs to work on the threat its forests pose in achieving that goal—research suggests that the logging industry in Canada accounts for over 10% of the country's annual greenhouse gas emissions. If Canada wants to see its climate plan succeed, it will need to decrease the logging sector's emissions to hit its 2030 targets.
COP27 Takeaways for Egypt
Egypt announced critical steps it will take to help mitigate climate change. One of the country's biggest announcements was regarding its $500 million deal with the U.S., the European Bank for Reconstruction and Development, and Germany. The deal is geared towards helping Egypt decrease its fossil gas consumption and expand its renewable energy use.
Specifically, Egypt has agreed to expand its reliance on renewable energy by utilizing 10 GW of wind and solar by 2028. By 2023, the country wants renewable electricity to account for 32% of installed capacity. Achieving that goal will require Egypt to stop using some of its gas-fired power plants, but the country is committed to making the transition away from the energy source with the help of its partnering countries and institutions.
COP27 Takeaways for European Union
Out of the COP27 results, the EU walked away with two commitments to prioritize.
The first is regarding the EU's agreement to strengthen its targets. The region is creating "Fit for 55," a package that includes multiple legislative proposals dedicated to achieving climate neutrality by 2050 and decreasing the EU's greenhouse gas emissions by 55% by 2030.
The second takeaway for the EU is its agreement to help with a fund for loss and damage in Africa. The union announced that it will provide more than €60 million for loss and damage from climate change in Africa, a continent that's experienced unprecedented climate events that could cost its countries $50 billion annually by 2050.
COP27 Takeaways for India
One exciting COP27 result is that India is positioned to meet and exceed its Paris Agreement targets. The country has already taken many positive steps, like developing the Energy Conservation (Amendment) Act of 2022, which requires minimum renewable energy usage for transportation, industries, and commercial buildings. The legislation also established the country's first domestic carbon credit market and developed a minimum energy efficiency standard for residential properties.
To continue its momentum, India's national leaders said at the COP27 that they will phase down fossil fuel use. This announcement is a step further than India and other countries' commitment to decreasing coal usage.
COP27 Takeaways for Brazil
Brazil is ready to make significant progress in the fight against climate change. At the summit, the country's president agreed to focus on climate action, stop deforestation and degradation of biomes, and develop a ministry for indigenous peoples.
COP27 Takeaways for South Africa
During the two-week climate summit, South Africa announced its Just Energy Transition Plan (JETP), which outlines its investment in electric vehicles, green hydrogen, and the electricity sector. As the country moves away from coal-fired electricity to adopt renewable energy, the plan indicates that the country will need a $68.7 billion investment over the next five years to facilitate the transition to clean energy.
South Africa's JETP details potential financial sources. It estimates that the bulk of the investment—specifically, $28.2 billion—will derive from the private sector. Development finance institutions and multilateral development banks will contribute $5.6 billion. Of course, those numbers don't total the final amount the country needs. However, during the COP27, the plan was endorsed by developed country partners like the U.S.
COP27 Takeaways for Mexico
While Mexico is still blocking the implementation of renewables domestically, the country is taking proactive steps to combat climate change. During the COP27, Mexico's national leaders announced that they would work to decrease the country's greenhouse gas emissions by 35% by 2030. Hitting this goal will be challenging, but groups in Mexico have started outlining the specific steps the country will need to take to achieve the ambitious target.
COP27 Takeaways for Indonesia
Of all the COP27 results, Indonesia experienced some of the most positive ones. The country agreed to a $20 billion package that private banks and other developed countries also committed to supporting. The agreement requires Indonesia to take a few different steps to combat climate change, including the following:
Increase energy efficiency while quickening the transition to renewable energy sources to ensure they account for 24% of power generation by 2030.

Immediately decrease power sector emissions after 2030 and achieve net zero emissions in the power sector by 2050.

Cap power sector emissions at 290 MTCO2 by 2030.

With the International Partners Group's support, quicken the decrease of coal-fired power plants.
The above are just a handful of action items for Indonesia, but it shows the amount of effort the country plans to put into tackling climate change. Indonesia's work will significantly align the country's electricity sector with the worldwide goal of limiting warming to 1.5°C.
COP27 Takeaways for Vietnam
At the climate summit, Vietnam's national leaders said they were working with the International Partners Group to create a JETP. Today, that plan is finalized, aligning Vietnam with other countries transitioning to green energy. The funding sources for Vietnam's plan include low-interest loans, grants, and investments from the private and public sectors.
The COP27 Results Remain to Be Seen
While many takeaways came out of COP27, it remains to be seen whether national leaders will act on their commitments and pledges. This year will be an opportunity for both developed and developing regions to take climate action and position themselves to meet national and global targets as they had outlined during the summit.
For help implementing some of the COP27 takeaways, contact our Genesis Water Technologies specialist team at +1 877 267 3699 or via email at customersupport@genesiswatertech.com. We look forward to working with you.
=