With time, the individuals have understood the value of water and thus have started to re-use the wastewater after treatment. Grey water Reuse is one of the common examples which are being observed nowadays. Mainly, the big hotels and facilities building, which use high amount of water every day, are now adopting the water treatment solution for Grey water.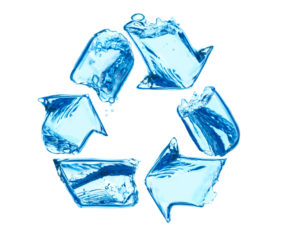 Every day, tonnes of wastewater are being drained out of the building and are forwarded to the near-by areas or rivers. The Grey water is also known as domestic wastewater, but it doesn't include any fecal contamination or sewage. For this reason, it is being subjected to the wastewater treatment, for reusability. Mainly the sources of Grey water include wastewater from showers, sinks, dish washers, and washing machines. In the Grey water, the larger organic molecules are not present, thus it is feasible to treat the Grey water.
Grey water Reuse
The clients, who seek Grey water Reuse, prefer to avail services from Genesis water Technology. Well, GWT has earned a good reputation in the wastewater treatment solutions. It has been in this industry, since a long time and thus all of its solutions are highly appreciated by the clients. It offers Grey water Reuse services to the reputed hotels, construction companies, facilities building, and other building related hubs. To manage the Grey water treatment, it has arranged a dedicated team of technicians and engineers. Once the client registered a query regarding the Grey water treatment, the engineers will personally visit the location and will analyse the situation. Well, it is very important to collect the Grey water without any fecal contamination or else the treatment won't be effective.
Design Procedure
The engineers thus design a wastewater treatment solution for the client inside the premise. A huge water tank will be constructed in order to store the Grey water. The stored water will be then subjected to various treatments procedures, and then the treated water will be forwarded to the water supply system of the building. This treated is mainly used for the toilet flush and laundry uses. Thus, a large amount of water is being saved. This directly reduces the expenses and bills associated with the water consumption and hence the client manages to earn a good profit.
If you are looking to avail Grey water treatment solution in your premise, then don't forget to communicate with the executives of GWT.