How Can We Prevent Sewage Pollution in the United Kingdom from Worsening?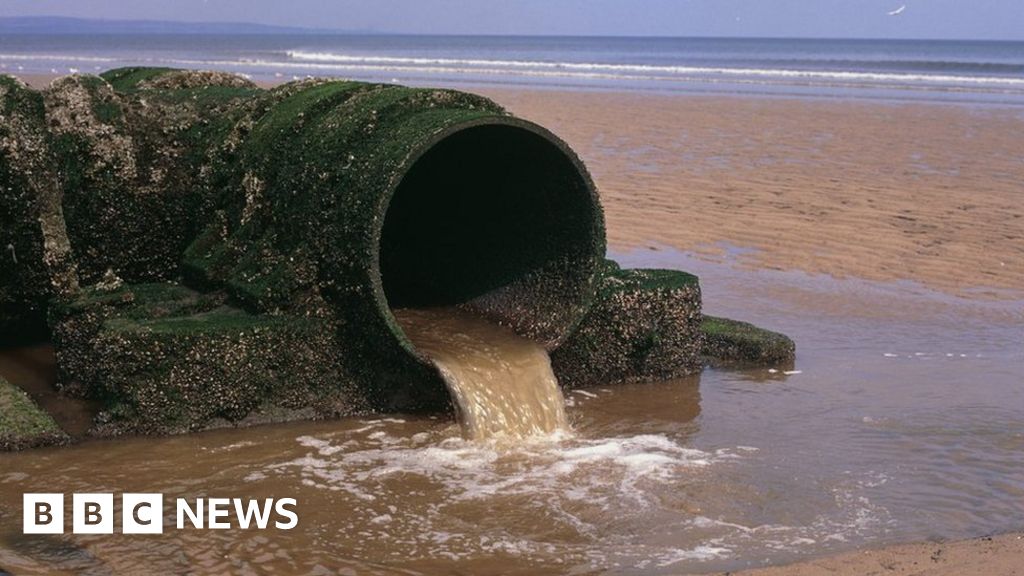 There are 7.8 billion people on Earth, and the amount of human waste the population produces massively impacts the environment and human health.
In sewers, human waste mingles with personal hygiene products, household chemicals, pharmaceuticals and other contaminants, creating highly toxic wastewater that pours pollutants and 6.2 million tons of nitrogen into coastal water every year. The result is sewage pollution, which degrades and contaminates our natural resources.
This situation negatively affects planetary boundaries; destroys biodiversity; contributes to climate change; and contaminates land, freshwater, and oceans with toxins and nutrient overloads. Its harmful effects are so detrimental that it's led to an important question: how can we prevent sewage pollution? The answer starts with tackling the problem in the UK.
What is the background on sewage contamination in the United Kingdom

In 2022, within the United Kingdom there was pollution warnings issued for over 100 British beaches because untreated sewage was discharged into the sea. Usually, discharges are allowed after heavy rainfall to ensure sewage systems are not overwhelmed—but these discharges came after a brief stint of rain, severely impacting beaches.
Additionally, dozens of beaches in the UK had such high levels of toxins in 2022 that they were completely closed to swimmers, although not everyone escaped the effects of sewage spills and discharges. A woman was hospitalized in September after swallowing raw sewage in seawater and having a suspected ruptured spleen. The incident happened in St Leonards-on-Sea in East Sussex, England.
Still, oceans are not the only water bodies in the UK with the potential to affect people. According to The Rivers Trust, while most agree that England's rivers—including 85% of the Earth's chalk streams—are incredibly valuable, only 14% are in good ecological health. Even worse, every single one of the country's rivers fails to meet chemical standards. This environmental failure is partly due to agricultural and chemical pollution, but sewage pollution also plays a role, and it has for a while.
Why is sewage contamination a problem in the UK?

The number of sewage pollution-related incidents has increased 29-fold in five years. The reason stems from the wastewater network within Great Britain, which consists of sewage and surface water pipes.
When people flush human waste, the sewage goes to water treatment facilities that take steps to remove contaminants, bacteria, and solids before discharging the treated water into seas or rivers. Meanwhile, surface water typically goes directly into local rivers.
An issue appears when people build extensions to their homes and developers or plumbers mistakenly plumb sewage waste into the surface water drain. The Chartered Institution of Water and Environmental Management indicates that 150,000 to 500,000 homes in the UK have a drain mis-connection, resulting in significant amounts of raw sewage in the waterways.
Additionally, the country has an old, overburdened wastewater network. While surface water and sewage exist in separate systems, specific parts of the pipe network combine and interconnect so that surface water seeps into sewage pipes during heavy rainfall to dilute it. However, the UK's aging infrastructure has produced the opposite effect in most cases.
Even innovations like London's new super sewer, which will debut in 2025, won't resolve sewage pollution. The company with the invention already admitted that the sewer would need to be twice as large to stop sewage from pouring into the Thames.
Even more troubling, the current sewage systems within the UK were designed to serve half of the country's current population. As the UK grows and new houses and estates are developed, the burden on the sewage systems deepens, worsening the already-polluted  rivers and beaches throughout Great Britain.
What are some treatment strategies to deal with sewage pollution?

With sewage pollution in the UK becoming a priority issue, innovative tertiary wastewater treatment is becoming required more often in many locations.
Understanding how to retrofit and implement this treatment approach starts with understanding the stages of wastewater treatment.
Typically, wastewater systems include primary and secondary treatment. Primary treatment relies on physical methods of filtration and settling to remove oil, grease, debris, grit, and light solids. This first step usually eliminates 50% to 70% of larger suspended solids. Following this process, secondary treatment treats the wastewater using biological processes like aeration and biofiltration along with post clarification.
Together, primary and secondary treatment improve the quality of wastewater, however, in many cases process optimization of the secondary biological treatment and clarification steps are required.
Both water utility operators and industrial companies throughout the UK face ever changing regulatory requirements and are looking for ways to reduce overall operating costs and become more sustainable.
Tertiary treatment is the third and final level of wastewater treatment that's rigorous and advanced. Often, it works by using both physical and chemical methods to filter harmful microbiological contaminants from effluent. This treatment process typically consists of filtration and post disinfection for phosphorus, nitrogen, an emerging contaminant removal..
The end result of this advanced level of treatment is treated wastewater that can augment reservoir capacity for utilities. It can also be used by commercial and industrial companies' for process water applications, with potential uses in cooling towers. Tertiary-treated wastewater can also meet stringent effluent standards, helping to reduce sewage pollution in the UK within its many rivers and beaches.
Implementing Tertiary Wastewater Treatment
Not every wastewater treatment plant provides tertiary treatment, mainly because primary and secondary treatments are usually sufficient for various purposes to meet discharge requirements.
However, discharge regulations are becoming more stricter. Therefore, wastewater treatment operators and industrial companies alike can engage the water treatment experts at Genesis Water Technologies to optimize their sewage treatment process to meet the needs for sustainable discharge or reuse applications where applicable.
At Genesis Water Technologies, we use innovative solutions such as NSF International certified Zeoturb liquid bio-organic flocculant, Genclean-Muni AOP liquid disinfection solution and Genclean-Ind AOP liquid disinfection solution serving as a sustainable alternative to chlorine disinfection for wastewater treatment operators. Our advanced Genclean solutions along with chemical feed pump systems work hand in hand to prevent sewage pollution in the UK from worsening.
To learn more, contact our water experts at Genesis Water Technologies or reach out to our local London UK partner, GSEL UK.
We look forward to connecting with you by phone, or contact us via email at customersupport@genesiswatertech.com for a free initial consultation.in the