Supporting Municipalities & Industries: Genesis Water Technologies & Advanced Electrocoagulation Treatment Technology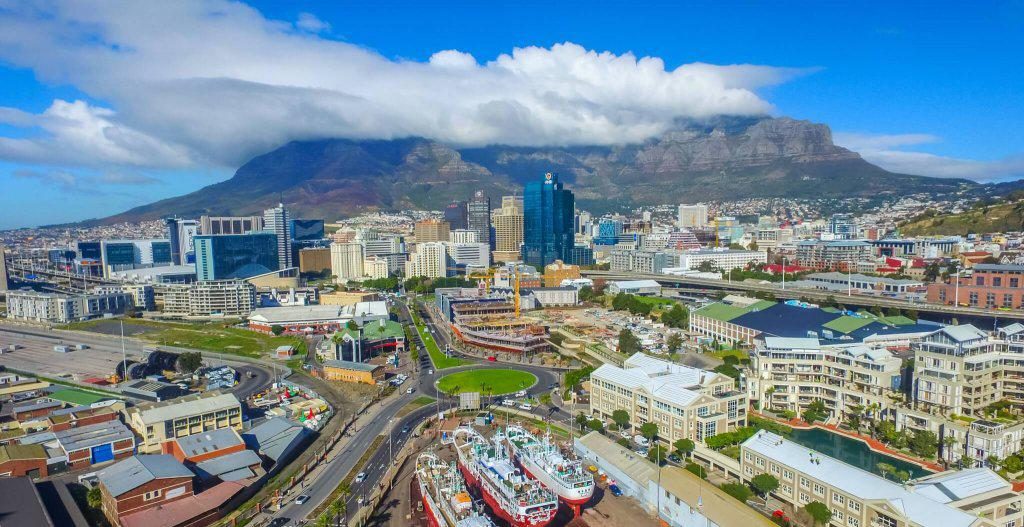 Industrial companies and municipalities face ever-increasing challenges. There have always been the challenges of improving operational efficiency and dealing with rising operational and maintenance costs, but in the past few decades industries have also had to meet constantly changing environmental water treatment regulations. Not only are discharge regulations getting stricter, but there is increasing pressure for organizations to use more sustainable practices to combat water scarcity.
It can seem difficult to balance and excel at all of these challenges, which is why we at Genesis Water Technologies (GWT) are dedicated to supporting companies and municipalities to succeed in these endeavors. We believe that developing and implementing sustainable business practices will aid our clients in meeting their needs without sacrificing the well being of the environment for the sake of future generations. We do this by designing, engineering and integrating innovative and advanced electrocoagulation treatment technology that is both effective and efficient in our clients applications.
Below are some of the benefits of working with GWT to meet your water treatment needs.
Benefits of Working with GWT:
Close Engagement with Client

We maintain consistent collaboration with our clients to meet their established target objectives
Innovative Customized Product Solutions

We develop solutions that meet the client's specific water quality issues
Collaboration & Innovation

We continuously research new technologies and techniques to provide our clients with the most advanced methods to meet their water treatment challenge
Corporate Responsibility

We are committed to economic, ecological, and social corporate governance
Quality Supply Chain Management

We work to ensure that every step from conception to commissioning is completed efficiently and effectively
One of our primary water & wastewater treatment solutions is our advanced electrocoagulation system. It is a simple, yet effective solution to a multitude of water treatment challenges. Electrocoagulation has been utilized in many of our previous projects to provide the clients with the most optimized, efficient, sustainable, and cost-effective solution in their treatment process possible.
Here are a few of the benefits of implementing a GWT EC system in a water treatment or wastewater treatment process:
Benefits of Utilizing an GWT Advanced Electrocoagulation System:
Continuous automatic control with optimized electrodes based on source water contamination.

We use our research and experience to make sure that the system will reduce or remove your specific wastewater contaminants whether they are suspended solids, bacteria, heavy metals, hardness, or fats and oils. We select the most effective electrode materials and arrange them to most efficiently remove those contaminants.
Cleaning cycle to extend electrode performance.

The nature of the EC process means that the electrodes corrode over time, but with a proper cleaning regimen, they can last for some time before requiring replacement.
Optimized power consumption based on water quality.

We do extensive testing to ensure that no power is wasted. The system requires enough current to coagulate the particulates without excessive corrosion to the electrodes.
Low sludge production that is easily dewatered and can potentially be used for agriculture or safely disposed of.

Other coagulation processes produce large amounts of hazardous sludge, but GWT's Electrocoagulation system produces smaller amounts that aren't typically hazardous. This sludge can be easily dewatered for disposal or potentially used as an agricultural soil additive with organic fertilizer.
Low maintenance costs typically 50% or higher cost savings versus chemical coagulation processes.

Chemical coagulation requires the purchase of many different chemicals in large amounts in order to process wastewater properly. Those systems also require careful monitoring and frequent maintenance in addition to the cost of transporting and disposing of hazardous sludge. The simplicity of the GWT specialized electrocoagulation system cuts down on operating costs significantly.
Modular Configuration requiring less space footprint

GWT specialized electrocoagulation system are modular and can easily be retrofitted into existing treatment processes, they require a smaller footprint vs. other systems.
Sustainable and environmentally friendly

As with all GWT systems, our EC units are geared towards sustainably treating your water supply and keeping your local environment safe from harmful wastes.
Genesis Water Technologies, Inc. wants to make sure that you meet your production and operation goals while keeping in mind water sustainability. Our dedication and commitment, combined with our specialized electrocoagulation system solutions can help you achieve those goals. We'll work in collaboration with you to best optimize an EC system that will take care of your particular water or wastewater contaminants while saving you money.
Interested in how a GWT specialized Electrocoagulation system could help your municipality or organization with your water or wastewater treatment challenges? Give us a call at 1-877-267-3699 or email us at customersupport@genesiswatertech.com for a free initial consultation to discuss your particular challenges.