A Interview with Pumps Africa: Solutions to Food Security & Clean Water in Africa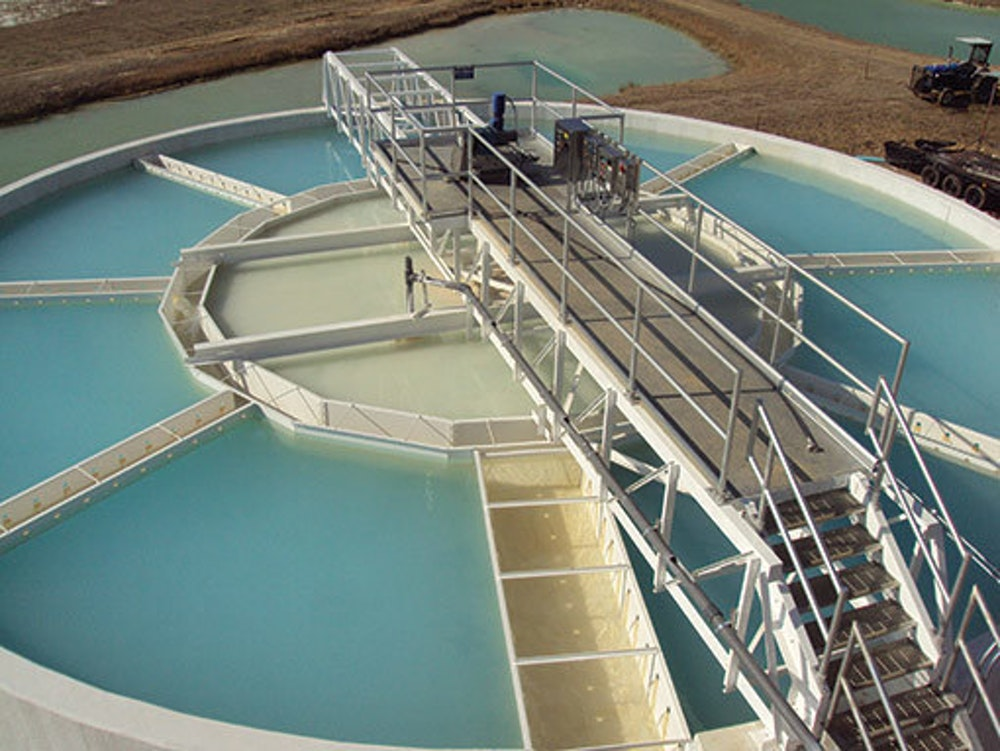 Africa's water scarcity is not necessarily caused by a physical lack of water. In fact, much of the region is generally considered to suffer from what's called "economic water scarcity," which means that investments in water resources and relevant human capacity are not substantial enough to meet water demands in an area where the population does not have the financial resources to make use of an adequate water source on its own. According to the Joint Monitoring Programme for Water Supply and Sanitation set up by the World Health Organization (WHO) and United Nations Children's Fund (UNICEF), Water scarcity or the lack of safe drinking water is one of the world's leading issues. This issue affects more than 1.1 billion people globally, meaning that about one in every six people lack access to clean water in Africa and across the globe.
Nevertheless, there is a solution for Africa; "Genesis Water Technologies combination of process engineering optimization services, modular treatment systems, and specialized water treatment medias are a solution to clean water in Africa both for safe drinking and for the sustainable reuse of wastewater to combat the effects of water scarcity and climate change," says Nick Nicholas Application Eng./Technical Director at Genesis Water Technologies, Inc.
Incorporated in 2006, Genesis Water Technologies, Inc. (GWT) is a private USA based engineering water treatment solutions company specializing in providing innovative engineered solutions and process optimization consulting engineering services for domestic and industrial water treatment and waste water treatment applications. In addition, to specialized medias for water treatment, agriculture, and the remediation of chemicals and hydrocarbons.
Proven Success in Africa
Genesis Water Technologies, Inc. has been involved in various client projects in Africa, from optimizing water & wastewater treatment for water utilities to lower costs and increase water quality, to boosting agriculture plant yield production, as well as treating water from oil/gas and food/beverage operations.
Due to effects of water scarcity, climate change and reckless water management across Africa, both utilities and industry has to continue to look at things differently. Genesis Water Technologies biggest business success in Africa is seeing the success in clients working with them to adapt these changes through innovation.
Conferring with Mr. Nicholas, GWT's biggest business success over the years in Sub Saharan Africa is seeing the impact of the various client treatment projects that we have been involved with, on communities and industries in Africa.
Each of the drinking water and wastewater treatment solutions that Genesis Water Technologies recommends and develops are tailored to the application and the water source to be treated. They believe that tailoring pre-configured modular solutions is the only way to address the very particular needs of each individual client. These drinking water and wastewater sanitation systems are reliable, cost efficient, and deliver results beyond US EPA and World Health Organization (WHO) requirements.
Passionate about what they do
Over the years, GWT have worked with a range of public and private sector clients across the globe. The primary goal of each collaboration was to ensure a clean and safe water supply through knowledgeable well-founded guidance and advanced water treatment solutions. 14 years down the line, GWT still believes that a sustainable business is dependent on economic vitality, social equity and a healthy natural environment. However, the company is determined to further grow its business across the African continent to meet the challenges of water scarcity & climate change through access to clean water in Africa. In addition, to helping to focusing on food yield and food security.
"We also see growth opportunities in Kenya through a potential free trade agreement between the US and Kenya, reducing the cost of doing been there," says Nicholas.
GWT main treatment solutions
Genesis Water Technologies attends to your needs and delivers services and innovative treatment technologies that you can trust to add value to your organization. In association with their representation network and business partners, they can provide process optimization engineering consulting solutions helping clients reducing operating costs and increase operational efficiency.
In Sub Saharan Africa, the main industries that Genesis Water Technologies serves are the following industries:
– Municipal Utilities
– Food/Beverage
– Oil/Gas
– Agriculture/ Horticulture
GWT's most popular treatment solutions & services for Sub Saharan Africa are the following:
GWT Specialized Electrocoagulation for water/wastewater: – GWT specialized electrocoagulation water treatment systems have several advantages versus conventional chemical coagulation for drinking water and wastewater treatment applications. One of the foremost problems faced by the present world is accessibility to clean & safe water. Thus, these modular treatment solutions are designed, engineered, built, and can be integrated into an optimized treatment process including pre and post treatment to solve client's specific needs.
GWT Treatment Medias such as Zeoturb for water/wastewater: – ZeoTurb is a unique and advanced reformulated liquid flocculation treatment designed for the clarification of water & wastewater treatment applications. This solution acts as a powerful bio-organic flocculant which is both safe and effective for both municipal and industrial applications. This innovative liquid flocculant treatment solution can be introduced via a mechanical mixer or static mixer or can be introduced manually into a clarifier and agitated using a hand paddle for low energy application requirements. The GWT Zeoturb can be used to treat wastewater in sectors like:
Municipal wastewater treatment

Food or Beverage

Aquaculture

Power Generation

Textile/Paper industry

Industries related with petroleum
PowerZ/Power Green (Soil Growing Additive to increase plant/crop harvest yield): These products are specialized soil enhancement mediums to enhance crop yield with reduced fertilizer usage. The medium has a known ability to act as a natural slow release mechanism of nutrients to the root zone of new plant seeds thereby increasing the strength and performance of the plants while reducing water and fertilizer requirements. PowerZ is not acidic, and can be used in conjunction with other fertilizers to buffer soil pH levels.
GWT Process Optimization Engineering Services (water/wastewater) (To increase treatment efficiency & reduce client operating costs): – Specialized for Existing Industrial/Municipal Water & Wastewater Treatment Plants to Optimize Water Quality, Reduce Operating Cost & Meet Stricter Compliance Regulations. 
Benefits of choosing GWT
Through United Nations W.A.S.H groups and other governmental and non-governmental agencies, smart telecommunications and social media, GWT is creating broader education awareness about the benefits of using treatment systems, for clean water and sanitation, the consequences and impact of no treatment, as more and more Africans now have access to cellular communications.
GWT has developed these technological advancements for the purpose of enhancing local communities and helping them grow in a sustainable way. Through the implementation of the right water treatment approach, the risk of water-borne infections can be reduced by up to 99.9%. Increased community health will in turn boost productivity and advance economic development, regardless of location.
GWT tirelessly develops innovative water and wastewater treatment solutions for municipal and industrial applications in both developed and developing communities across the world from North, South America and the Caribbean region to the Middle East, India, Southeast Asia and Africa.
When you partner with Genesis Water Technologies, you are working with your trusted technical innovation partner!